Loan Application Checklist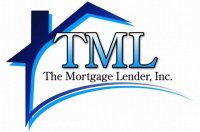 When applying for a loan, what are the first things a lender will ask for? Thanks to Jeff Geary, the Mortgage Lender for providing us with this list.
Loan Application Checklist
Income & Assets
Employer Name: ______________________ Contact:__________________ Phone: ______________
Pay Stubs for the last 30 days (most current)
W2's for last 2 years
If Self Employed
Complete Federal Tax returns for last 2 years
Letter from CPA
Rental Income
Complete Federal Tax Returns for last 2 years
Current Rental Agreements
Retirement or Social Security
Awards Letter
Last 3 Bank Statements showing Deposits
Child Support
Court Order for Child Support / Divorce Settlement
Proof of Receipt for past 12 months (print out from State Agency, Bank Statements, Cancelled Checks)
Child(ren)'s Birth Certificate(s)
Last 2 Bank Statements – all pages (most current) – Documentation for any large deposits
Last 401K Statement – all pages (most current)
Gift Letter – Signed
Copy of Gift Check
Verification of Withdrawal from Donor's Account
Verification of Deposit into Borrower's Account (or Attorney Escrow)
Credit
Explanation of Derogatory Credit (Late Payments, Credit Inquiries, Charge-offs, Collections, Judgments)
Verification of Rent: Landlord Name:_____________________ Phone #:____________
Complete Bankruptcy Papers including Discharge Papers
Other:
Property Information
Copy of Purchase Contract
Copy of the Cancelled Earnest Money Check
Copy of Current Mortgage Statement(s)
Other:
Miscellaneous Information
Copy of Social Security Card & Drivers License
Homeowner's Insurance Company: _______________ Agent: _____________ Phone#:__________
Other: Home Phone # _________________
Other: _________________
These are some of the first things most lenders will ask from you before they pull your credit and let you know if you can borrow and how much.
Have you started working with a lender?